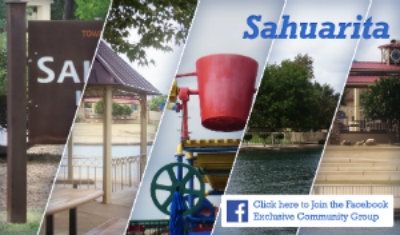 Real Estate Opportunities in Sahuarita, Arizona
With a wide variety of amenities for residents, Sahuarita, Arizona, is a town that prioritizes community. This small town sits 15 miles south of Tucson at the end of the Green Valley. As of 2013, the town had an estimated population of 26,870. Surrounded by natural beauty, the community enjoys beautiful desert and canyon views. The Santa Cruz River cuts through the town, and nearby Madera Canyon offers opportunities for hiking and wildlife sightings. The town also sits on Sahuarita Lake, offering residents 40 square miles of water views to enjoy.
Sahuarita has many subdivisions, including Rancho Sahuarita. This master-planned community comprises 3,000 acres of former farmland. Nowadays, it is a meticulously planned neighborhood full of resident amenities and attractions. Rancho Sahuarita includes more than 5,000 homes, as well as a community recreation center. It also has hiking and cycling trails, playgrounds, parks, and pools. Regular events take place in the community and are offered at no cost to residents.
Rancho Sahuarita also includes its own public-school system, as well as a community marketplace. There, residents have opportunities for shopping, business, and community services. The neighborhood aims to be a self-contained, safe, family community offering many public services. It plans to expand significantly in the future, focusing particularly on homes, retail, and restaurants. Rancho Sahuarita has many park amenities, including 17 miles of walking trails and a pet park.
Lake Sahuarita borders the community. Events on the lake are a regular occurrence, from performances at the open-air amphitheater to fishing festivals.
Sahuarita itself is home to 92 acres of parks and recreational areas. This extensive greenspace is the site of many community events. Fishing and watersports are popular, as are community sports leagues. The town's thriving community also turns out for regular events, such as concerts on the water and holiday celebrations.
Sahuarita is within easy driving distance of Tucson, and many residents commute to the city daily. The town itself has many public amenities, including a public bus line.
There are many opportunities for education in Sahuarita. The Sahuarita School District serves 6,000 local students. It includes seven public schools and three private or charter schools, including the Air and Space Academy.
Real estate opportunities in Sahuarita are rich and expanding. There are luxury homes, family units, townhouses, and condos. These units range from moderately priced to high-end living. Sahuarita's many neighborhoods offer opportunities for everyone.