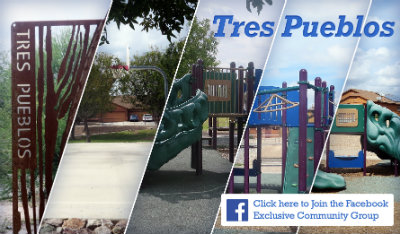 Real Estate Opportunities in Tres Pueblos
Tres Pueblos, a moderately sized subdivision of Tucson, Arizona, is a cozy area perfect for community living. The family-friendly neighborhood started construction in 2006, and the most recent homes were completed in 2010.
The neighborhood is home to a variety of amenities, including a community park. The park is the center of many events, such as family reunions and fundraisers. It offers amenities like a basketball court, barbecue area, playground, and a running and cycling trail.
With 528 homes in the subdivision, Tres Pueblos is a small, tight-knit community. The neighborhood is also home to three public schools. These serve children from pre-kindergarten through high school.
Most of the homes in Tres Pueblos are of a modern, sophisticated style that remains cozy and friendly. There are options for townhouses and single units, as well as family houses.
The neighborhood is not far from Tucson's main highways. It is also near the University of Arizona, the airport, and shopping and dining facilities.
Real estate prices in Tres Pueblos range on average between $85,00 and $215,000. These moderately priced homes are good choices for families of all sizes.